Polk City EyeCare is pleased to offer a wide range of optometric services, eye care products including eyeglasses, specialty eyewear, frames, and contact lenses. Our staff is happy to help however we can.
Our mission is our patients. It shows in everything that we do. From your first contact with us to your appointment and your follow-up, we aim to make your eye care experience great. This is what drives us to provide you with the best care year after year!
Contact us any time to learn more or to schedule your next appointment.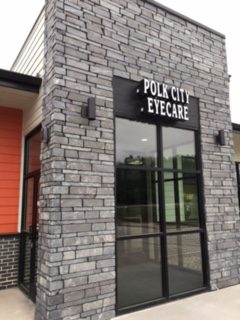 Dr. Traci Friedman, OD
Dr. Traci Friedman received her bachelors degree from The University of Iowa and her optometry degree from The Ohio State University where she graduated summa cum laude. The proximity to family and the Hawkeyes brought the Friedmans back to Iowa, where a successful practice was built at the Target Opticals in the Des Moines area. Moving to Polk City in 2005, they found a great little community in which to raise a family and call home. Dr. Friedman envisioned creating her own space in her new home town, but it took some time. After actively seeing patients for 18 years in the metro, she was finally able to see her dream become a reality with Polk City EyeCare.
Dr. Friedman loves taking the time to get to know her patients and their individual visual needs. She provides comprehensive vision examinations, contact lens fittings, urgent eye care, as well as post-operative care.
When not working with her patients, Dr. Friedman spends her time with her husband, Paul, and their active children, McKenzie, Isabelle and Chase. They are often found at the soccer fields, baseball fields, basketball courts, or cross country courses.